SOLUTIONS FOR SENSITIVE ENVIRONMENTAL AREAS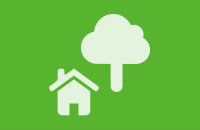 BECAUSE IT'S OUR ENVIRONMENT
Frequently, the preconditions for problem-free energy transport in particularly sensitive environmental areas, such as woods and residential areas, are avoiding disruptive visual impacts and reducing noise emissions.
Various innovative solutions from LUMPI-BERNDORF can be used to meet these requirements, including a combination of products.

In order to reduce noise in residential areas, anti-corona bead-blasted conductors or hollow conductors can be used, or a combination of the two may be chosen.

In order to reduce visibility in woods and tourist areas, coated camouflage conductors are the solution of choice. All standard conductors and special overhead conductors can also be colour coated.

A pioneering step towards environmental protection and sustainability with the special conductor designs from LUMPI-BERNDORF.



More information on

HOLLOW CONDUCTORS
SURFACE TREATMENTS FOR OVERHEAD CONDUCTORS
TECHNOLOGICAL INNOVATIONS