COATED OVERHEAD CONDUCTORS

DEVELOPED FOR USE AS CAMOUFLAGE CONDUCTORS AND TO OPTIMISE THE CONTINUOUS CURRENT CARRYING CAPACITY

GREEN
LUMPI-BERNDORF considers environmental protection requirements and, with the development of camouflage conductors for use in sensitive environmental areas, has taken another step towards sustainability.
Colour-coated camouflage conductors are almost invisible in areas with a wooded background. This means that the possible disruptive visual impact of an overhead line is almost entirely avoided.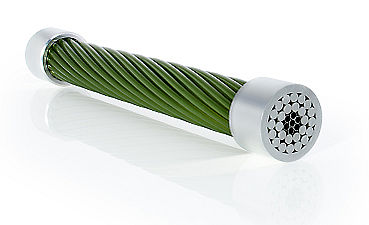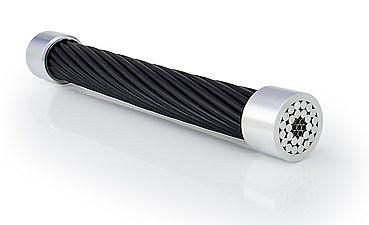 BLACK
Overhead conductors with a black surface have been developed in order to optimise the operational behaviour and the continuous current carrying capacity.

The black conductor surface causes an improvement in the heat emission, meaning that the conductor stays significantly cooler for a given transfer performance or, conversely, more energy can be transferred at a given conductor temperature.